Press Release | December 6, 2020
BRAD Launches Marketing as a Service Platform to Make Advertising Cheaper And Better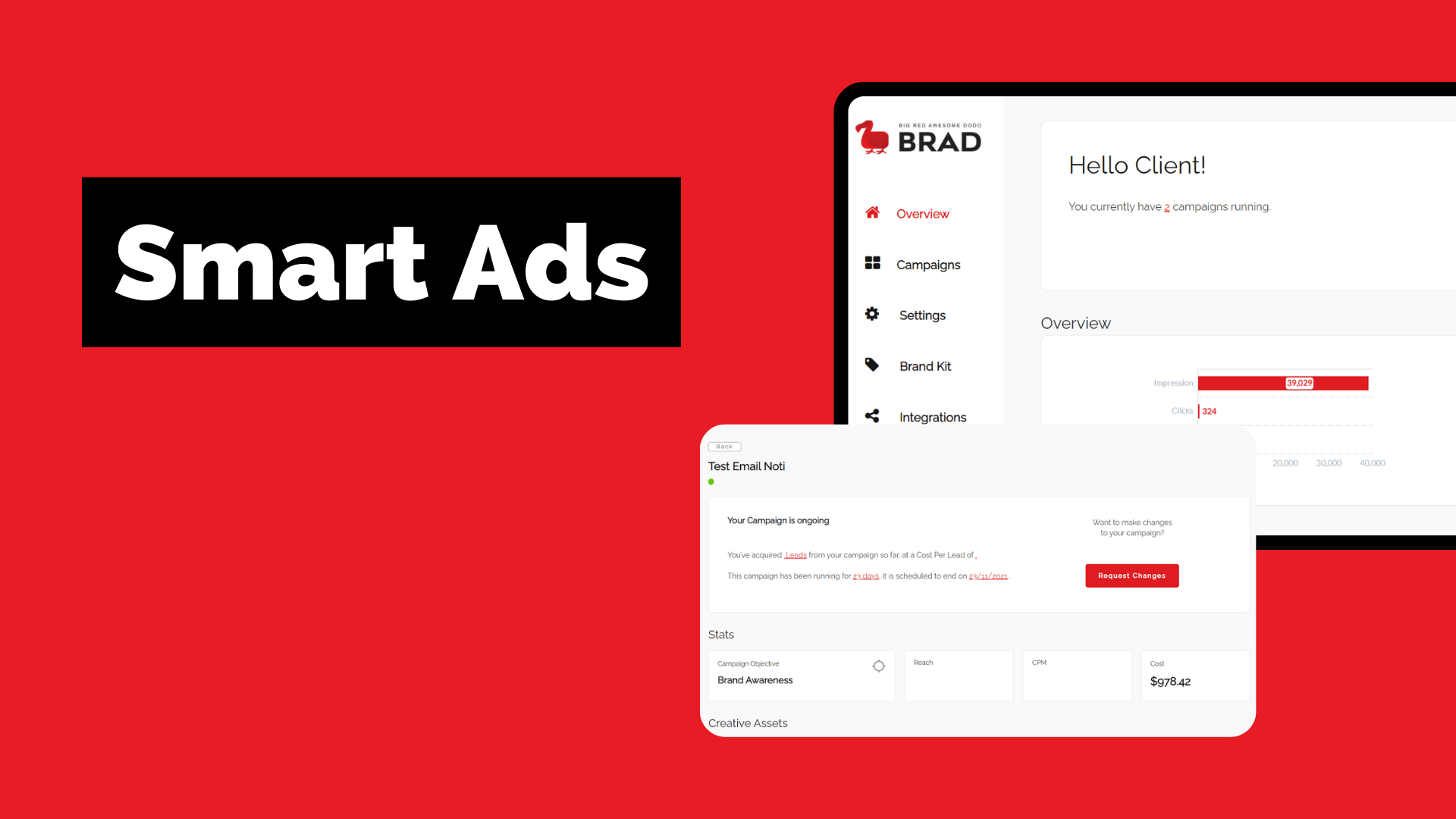 In a world where self-driving cars are a reality, BRAD is embarking on a quest of creating a fully automated, self-runned marketing department - starting from digital advertising.
SINGAPORE — Big Red Awesome Dodo (BRAD) – a marketing technology company, has embarked on a journey of fully automating the marketing department, starting with the launch of their Marketing as a Service platform – Smart Ads.
Smart Ads leverages artificial intelligence and automation to create and manage digital advertising campaigns for businesses. It is touted to be cheaper, faster, and better than the human counterpart.
Commenting on the launch of the Smart Ads platform, founder Jeremiah Goh says "The launch of our platform is only the beginning for BRAD, I believe that full automation of an entire department is possible. And that automation is a good thing, it will lead to benefits such as shorter work hours, greater employability amongst workers and higher salaries."
Some advantage of using Smart Ads compared to engaging the services of marketing agencies includes:
Smart Ads on-demand pricing allows businesses to manage their marketing budget much more efficiently.
Quicker turnaround of campaign delivery.
Cancel anytime policy ensures that businesses aren't locked-in and enables them to better manage their cash flow.
As part of their initiative to acquire users, BRAD is offering a free 30 day use of Smart Ads for new users.
For more information or to sign up for an account, users can visit https://bigredawesomedodo.com/smart-ads .
About Big Red Awesome Dodo (BRAD)
BRAD is a Singapore-based Marketing as a Service technology company that seeks to make marketing cheaper, faster, and better.