5 Proven Methods To Get Your First Sale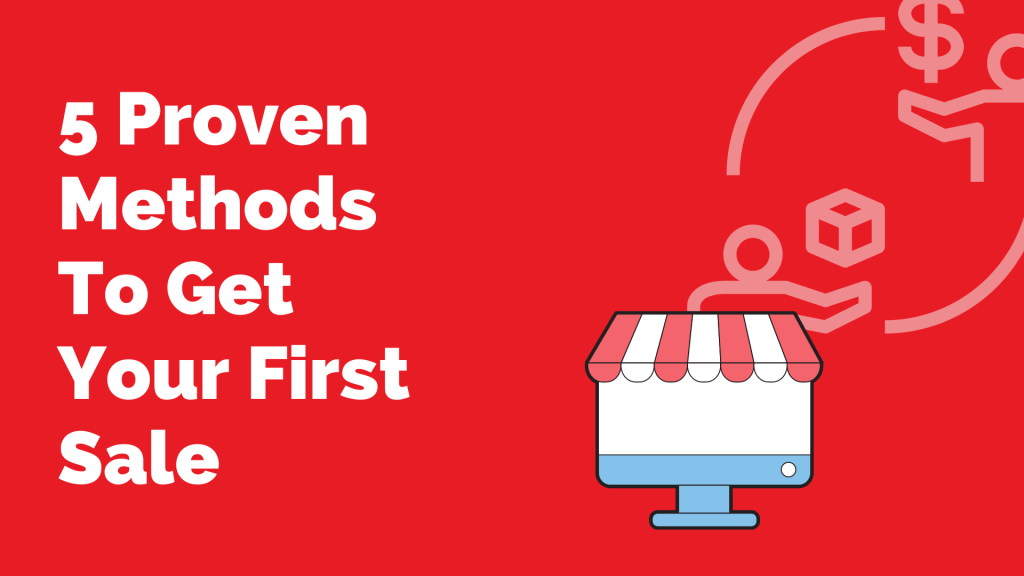 Starting out an new business and looking to get your first sale? Here are 5 proven methods you could use.
You will always remember the joy of your first sale. Getting your first sale can be a great feeling because it reassures you that people think your product or service is good.
As easy as it sounds, don't let the concept of your first sale mislead you. It can sometimes be an uphill battle to getting it.
To make the battle easier, here are 5 proven methods you can use to get your first sale.
You will always remember the joy of your first sale.
1: Get your friends and family
The first method is to ask your friends and family to share your business with their networks. People tend to buy from someone they are familiar with, so selling to trusted connections can be a great way to start building momentum.
If it seems daunting to approach your friends and family. Try approaching those closest to you. From there, you'll build momentum and confidence to approach more and more friends/family.
2: Reach out to the press
Media is one of the fastest ways to build your credibility, customers, community and that elusive buzz about your company. And journalists and producers are always looking for new and exciting products to feature.
Is it difficult to get your story published in the press? Yes it definitely is.
The secret to getting noticed is simple: Don't publish a lousy press release!
Make sure your news is interesting. And don't expect a lot of engagement unless you're giving people something interesting to read about.
3: Send free samples to influencers
The internet is packed with influential bloggers, journalists, entrepreneurs, and vloggers from a wide range of industries and niches. You just need to find the right ones.
Many of them have large followings on social media and loyal audiences on their websites.
Sending a free sample of your product to influencers within your industry or related to it in some way gives you an opportunity to let them know you appreciate their work with a small gift. Hopefully, you will get a mention on one of their sites or platforms.
It can also be a great way to develop a relationship with them and to perhaps invite them to become an affiliate down the road. Some influencers may ask to be paid to promote your product which is something else you can consider, depending on how much they charge and the number of followers that they have.
4: Experiment with digital ads
Advertising is one of the oldest form of marketing. And it has become much simpler and cheaper to do today.
The most popular advertising platforms today is Google, Meta (which includes Facebook and Instagram), and Tik Tok.
Start experimenting with digital ads and hopefully you'll get your first sale!
5: Selling to other retailers (wholesale)
Selling to consumers is fine, but selling wholesale might be just what you need to get the sales going.
One of the main advantages of selling wholesale is the obvious increase in cash flow. There might be a lower profit margin, but quantity can make up for the difference.
Additionally, you're essentially enabling other companies and resellers to market for you, spreading the word about your merchandise as they buy it themselves. This means selling wholesale could indirectly boost your consumer sales.
With the right approach, you will need only a handful of the strategies listed above to make the first of many sales.
If you have any questions or would like to seek professional help at an affordable rate, Big Red Awesome Dodo (BRAD) might be the marketing agency for you.
To contribute to this article, reach out to contact@bigredawesomedodo.com