Crazy easy way to boost sales conversion rates with popup coupons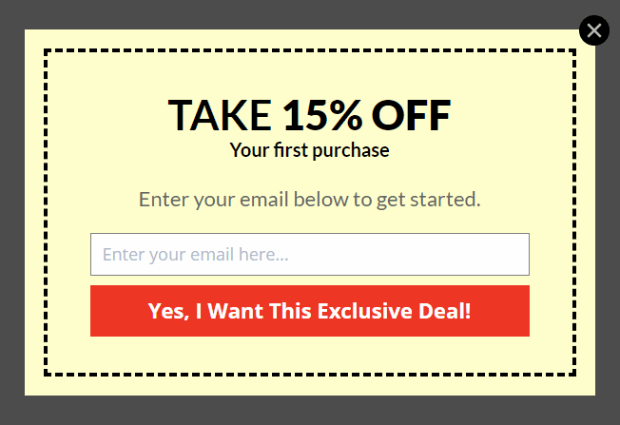 Coupon popups are a great way to convert existing traffic into new sales. | Image: OptinMonster.
Ever wondered why your website is getting tons of visitors but only a tiny fraction of them are converting into sales?
All that hard work you've put in through the months – grinding out blog posts, securing backlinks, creating and sharing content on social media, running and optimising ads.
But sales have barely increased.
What the f-?!
What if I told you that there is an easy way to instantly boost your sales conversion?
Go from a conversion rate of 1% to 2, or even 3%.
That's doubling to tripling your sales!
The best part? It takes you less than an hour to set up!
The secret is to use coupon popups.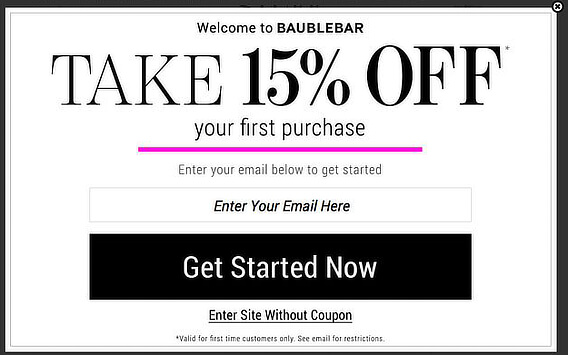 Side note: We highly recommend OptinMonster as your popup builder. Starting from only $9 per month, you'll be able to build beautiful, highly effective popup forms! | Image credit: OptinMonster.
Automatically run successful ads
No minimum ad spend. Cancel anytime.
Of course, simply slapping on a popup form might work, but for it to be crazy effective, you need to do this.
You need to provide an offer.
This offer can be a special discount, participation into a giveaway, or any other prize that will make your visitors go gaga.
Some ideas for an offer includes:
20% off your next purchase
Stand a chance to win XYZ
Here's $10 credits for you
There are a few reasons why coupon popups work so well:
They motivate "on the fence" visitors to make a purchase.
They also make visitors feel like they've got an edge. "I'm getting it for below usual price"
They incentivise shoppers who are considering multiple brands. "This is the only brand that provides a discount so I will buy from them."
In essence, coupon popups nudge visitors towards a purchase. Helping you to convert customers whom you are previously unable to convert.
How to create coupon popups
There are a lot of tools out there for creating generic coupon popups, but not all of them will get you the results you're looking for.
We highly recommend OptinMonster as the preferred choice for creating coupon popups.
With OptinMonster, you can offer coupons in the right way, at the right time, to the right people which is, after all, the holy grail of marketing.
That's because OptinMonster has advanced targeting features, allowing you to show coupons on specific pages, to specific visitors, at specific times, and in specific locations.
Their plan starts from only $9 per month – pretty cheap considering the boost in sales you will potentially be getting.
Boosting your results further
So now that you have decided to introduce coupon popups to your website, what else can you do to boost your sales?
Well, read on!
The bread and butter of marketing – ads.
With the improved sales conversion rates, all you need now is more traffic.
Run ads and drive traffic to your website to allow the coupon popup to work their magic.
Don't know how to start running ads? We recommend Smart Ads – affordable ads management that specialises in low-budget campaigns that delivers ROI.
6 Startup marketing tactics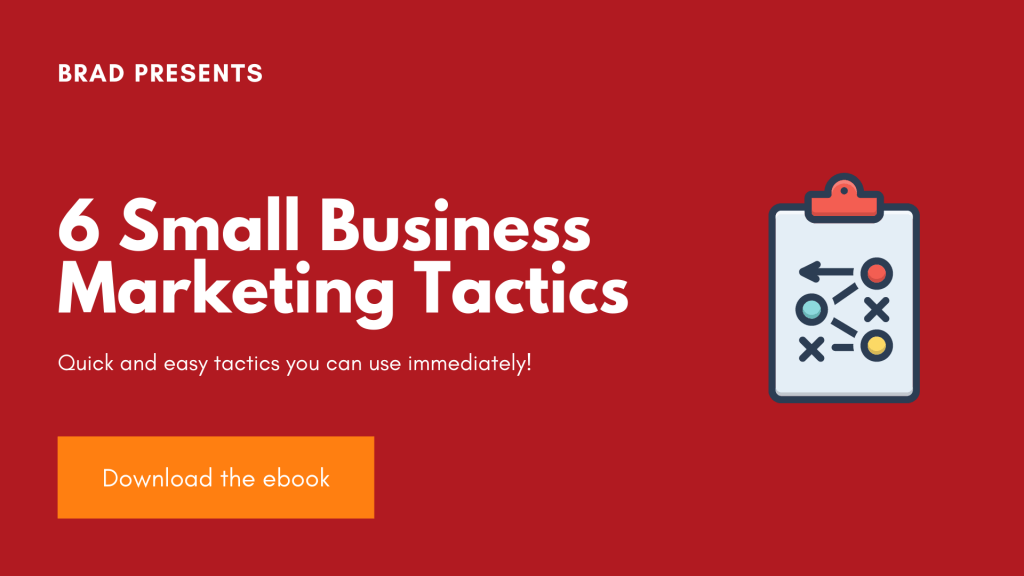 We've compiled 6 quick and easy tactics you can use to drive growth immediately.
The shortlisted marketing tactics all share a few common characteristic:
Proven tactics used by startups worldwide – because it works.
Quick and easy to execute.
Little to no resource required to start.
Ready for growth?
Download the free ebook now!
In this article, we've talked about how you can use coupon popups to increase your sales conversion easily.
While the article is written mainly for B2C businesses, B2B businesses could also benefit from popup forms, you simply have to tweak the offer to something relevant.
So what are you waiting for? Implement popup forms on your website today!
If you found this article useful, please share it on your social media!
BRAD recieves commission from most products/services mentioned in this article. We will however, only recommend products/services that we trust and would use ourselves.