Find out why your visitors aren't converting.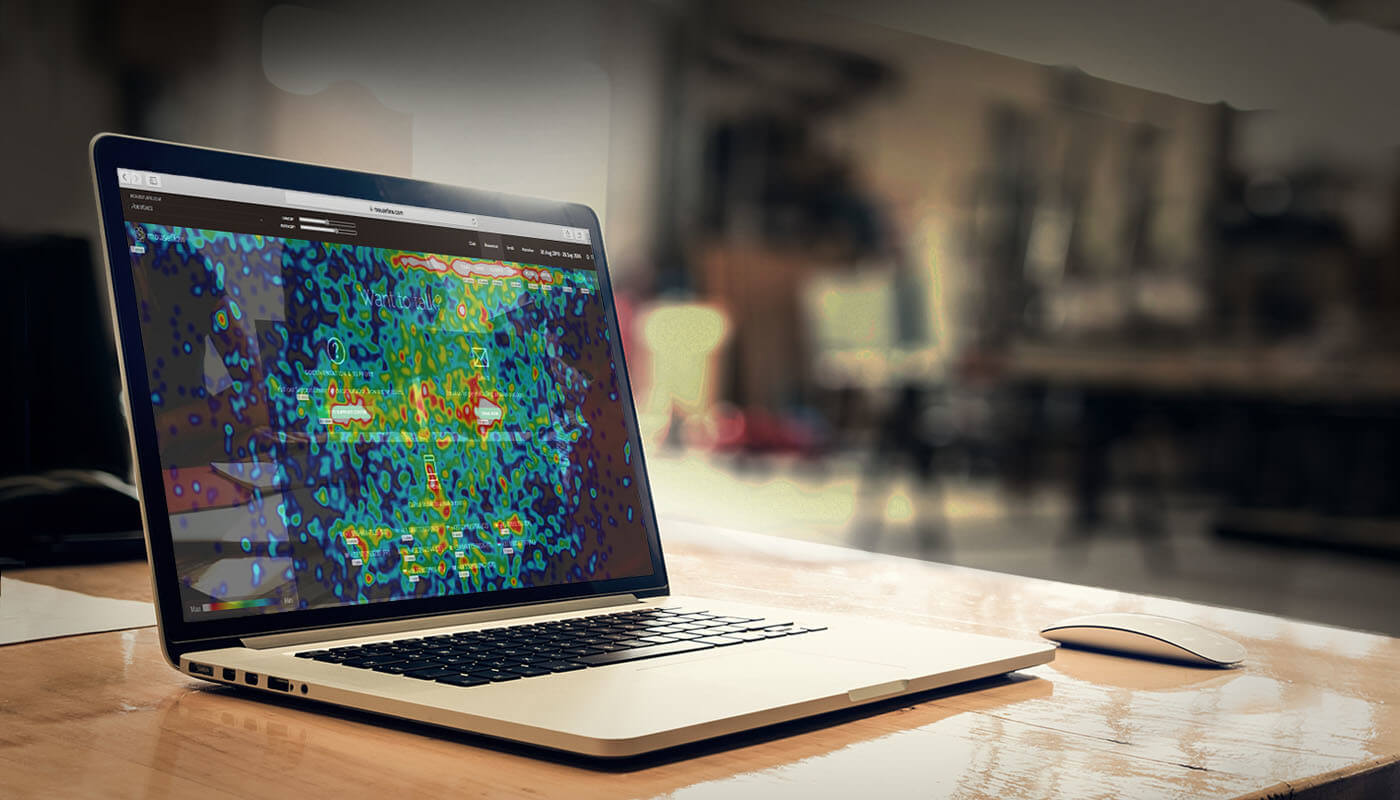 Mouseflow lets you replay the full visitor experience to identify pain points, boost conversions, and optimize your site. Forever Free plan available. | Image: Mouseflow.
One of the biggest challenge with running digital ads – whether it's Facebook or Google PPC, is not in getting  clicks on your ads, it's what happens after.
Conventionally, marketers will use web analytics tools such as Google Analytics to analyse and try to identify where the problem lies. While these tools are great for overall website analysis, they give you little insights on individual pages.
Going beyond bounce rate and time-on-page: Introducing Mouseflow
Mouseflow is a session replay and heatmap tool that shows you how your visitors click, move, scroll, browse, and pay attention on your website.
This would allow you to better identify the exact content or section responsible for converting your visitors, or causing them to bounce.
Automatically run successful ads
Just 20% of ad spend. Nothing more.
Their Free Forever plan comes with 500 recordings per month for one website and a one month storage, Mouseflow is one of those tools every small business must have.
Their Starter plan starts at USD$29 per month (pay annually for USD$24 per month). It allows up to 5,000 recording per month for one website, and 3 month of storage. Which should suffice for 90% of small businesses.
Let's take a look at the features and how it could help your business and advertising campaigns.
Watch all your visitors' sessions with Session Replay 
Mouseflow shows an anonymized recording of the activity from each visitor on your site – just like CCTV. 
This eliminates guesswork on your visitor behaviour so you can take make smarter decisions sooner.
Best of all, you can filter/segment your recordings, it's fast, secure, mobile-friendly, and supports checkout, dynamic-content, or members-only pages.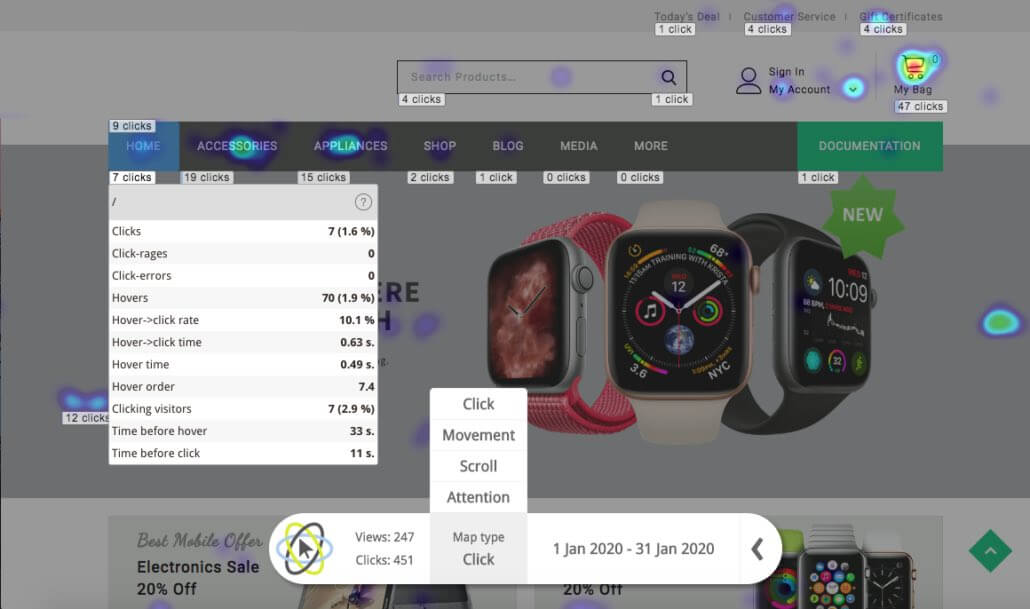 Mouseflow automatically builds 6 types of heatmaps for all your pages.
Find out what elements on your page generate the most clicks, how far visitors scroll and move through your page, what gets their attention, where are your visitors from and how they interact with dynamic elements on your site.
Let your visitors tell you what's wrong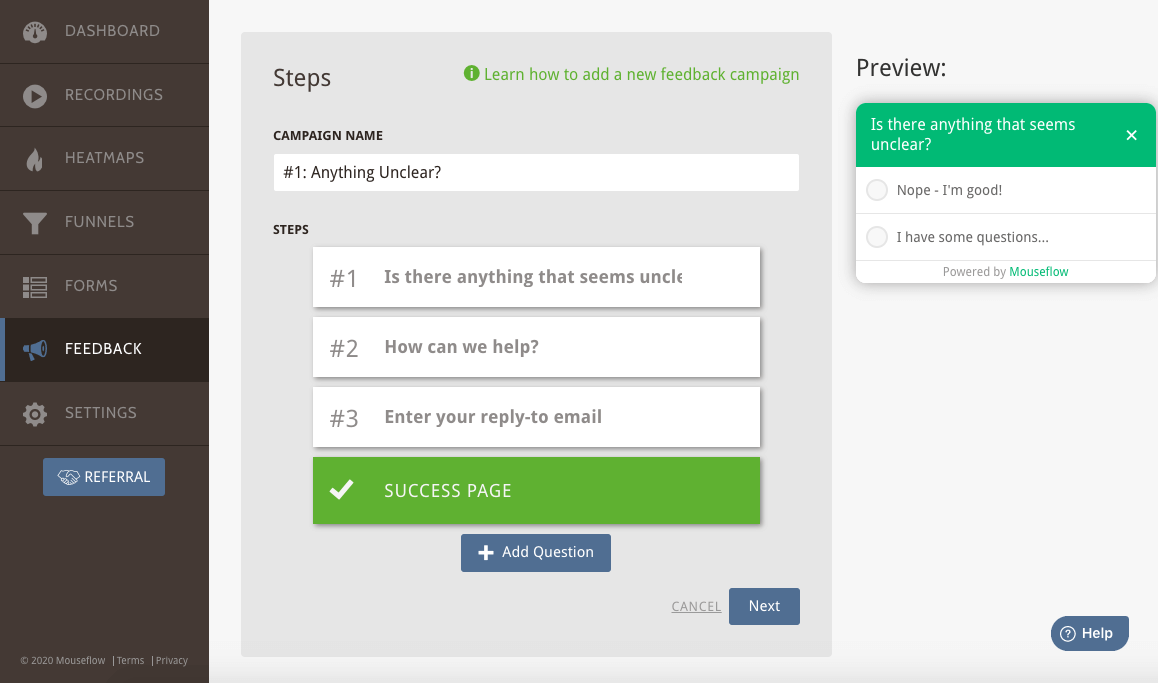 Mouseflow makes it easy to jump into the minds of visitors. Create custom, interactive surveys to target a specific audience in seconds.
Multiple choice, free text, NPS. Everything you need learn what your visitors think about your site, features or overall page performance.
Trigger your campaigns on click errors, failed submits or any friction event to recover lost conversions.
Measure your forms' performance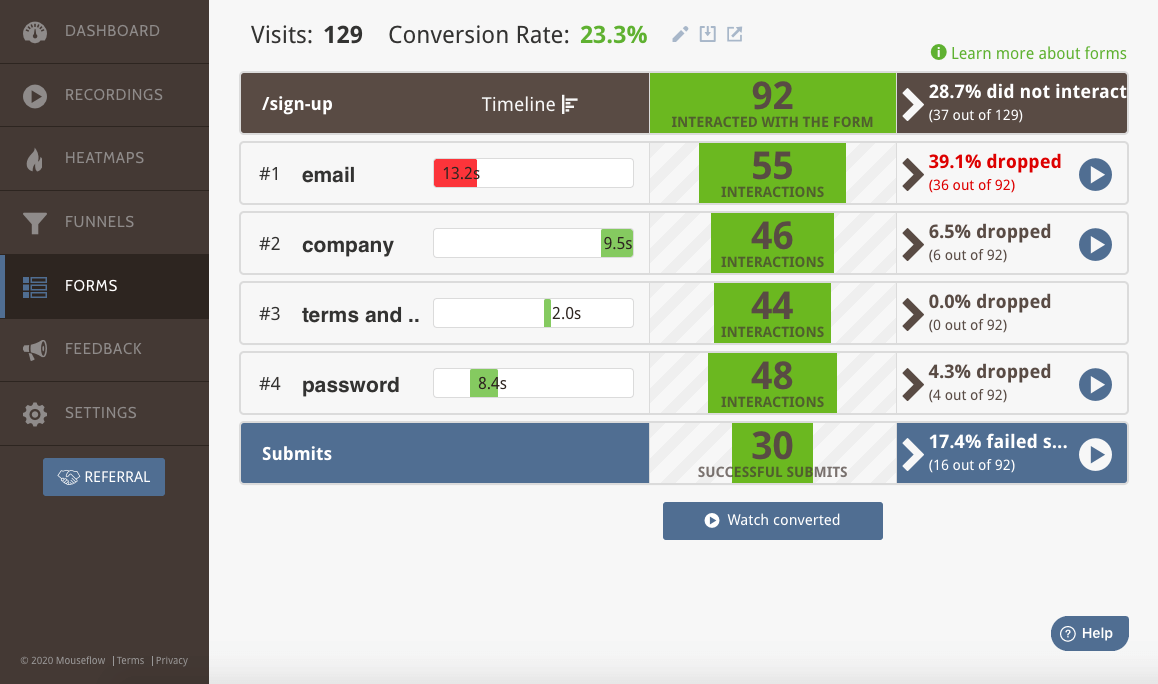 Mouseflow monitors how visitors interact with forms. It measures drop-off, refills, blank submissions, errors, and more – for each relevant form field – and can be filtered in real time.
This helps you uncover issues, improve usability, and increase conversions among different segments of visitors.
BRAD's verdict for Mouseflow: A must-have for all businesses! There's no reason why you shouldn't have Mouseflow.
With their Forever Free plan available, there really is no reason why any business should say no to Mouseflow. The amount of insights that could potentially be uncovered would definitely benefit any business, and help marketers/business owners make smarter decisions.
If you intend to make a paid subscription to Mouseflow, do support us by going through the link below. 
BRAD recieves commission from most products/services mentioned in this article. We will however, only recommend products/services that we trust and would use ourselves.